Are you a sauna enthusiast? And love following wellness influences on Instagram? If yes, you might have seen the photos of people enjoying infrared saunas – they are the hotter addition in sauna family right now. The difference between any ordinary sauna heaters and infrared sauna heaters is that infrared ones use infrared lamps to heat up your body from the inside out; while traditional ones just heat the air.
Now, there are a few trendy infrared saunas in Canada – where you have to sit in a small room and sweat for a price between $35 – $60. But there is wide availability of DIY infrared saunas on the market that you can make a purchase to enjoy the sauna in the comfort of your own home.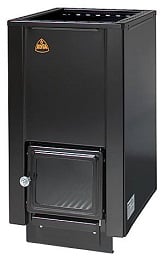 Introducing Infrared Sauna Heaters –
Usually infrared saunas are much easier to operate as they are quite gentler unlike traditional steam saunas and hot rocks. They have the benefits of being effective at a more comfortable temperature of  100° – 150°F. However, there are so many claimed benefits of using infrared saunas – from helping chronic pain to improving mood and even making you feel high. Fortunately, some research have been performed on people who use infrared saunas, so the claims aren't all anecdotal. Okay, but is an infrared sauna safe for us? Of course, yes using infrared sauna heaters is extremely safe for our physical, mental and emotional well-being.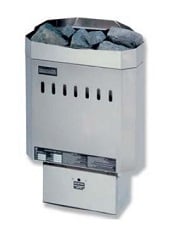 Here are some of the benefits of sauna heaters that might be legit:
Soothe Chronic Pain –
Infrared saunas are much popular amongst celebrities also. Famous American singer, actress and songwriter, Lady Gaga posted an Instagram of herself inside her personalized infrared sauna last year and told she uses it to soothe her chronic pain. A small study on patients with chronic pain found that people using daily sauna session were able to go back to work quicker and get better sleep than multitude varieties of therapy sessions.
Happy Feeling –
Taking an infrared sauna session at home can help you release dopamine, oxytocin, endorphins and serotonin through the emission of the infrared lights. So, consider buying infrared sauna heaters and remember that you're doing something good for yourself as well as wellness. No matter what, you'll feel relaxed and happy after that.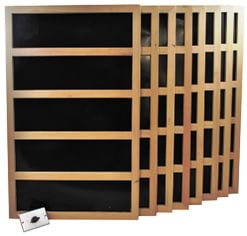 Heart Wellness –
Laying or sitting in an infrared sauna can increase heart rate; which can offer you a feel like a light jog as it can help you release endorphins likewise exercise. However, a research explains about infrared sauna use that it can be effective for people with high blood pressure, high cholesterol and congestive heart failure. In short, an infrared sauna session can get your blood flowing; but it won't necessarily help cure or prevent any heart diseases.
Final Thought –
You don't have to go outside to relax and feel happy, as you can heat up your body on your own in the comfort of your home by making the purchase of infrared sauna heaters. The perfectly-designed sauna heaters at Cedar Barrel Saunas do more than make people sweat. So buy a DIY sauna to take advantage of the new, advanced features the sauna heaters have on offer!